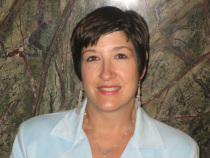 Click the following link to schedule an office or Equine-Assisted psychotherapy appointment online:
TherapyAppointment.com
Welcome!
Are you ready to "Experience a Stable Relationship"?
Since 2009, I have been partnering with horses in an intervention known as Equine Assisted Psychotherapy (EAP). I have been witness to "horse lessons', both personally and professionally, that have
helped people and families gain insight into some of the deepest, core issues that have blocked them from moving forward toward their highest good.
Trained as an interactive, solution-focused therapist, my treatment approach provides support and practical feedback to help clients get into action in addressing current life challenges and long-standing issues. With compassion, understanding, and that occasional "nudge", I help individuals seek resolutions to a wide range of personal concerns and psychological issues. Treatment issues include: ADHD, Anxiety, Depression, Family / Parent-Child Conflict, Parenting, Relationships / Couples, Substance Abuse. I specialize in working with children and teens.
Using a holistic approach, I draw from a variety of methods and techniques to do what is most helpful for each individual to reach identified goals. I offer traditional office-based psychotherapy services, and as mentioned above, a special focus in my practice is the partnering with horses in the growth and learning process, otherwise known as Equine Assisted Psychotherapy and Learning.. With the horse as a partner, people quickly experience the trust, confidence, and clarity that comes with building a relationship with a horse.
I office at
Red Dun Ranch
, a ranch setting that offers a comfortable atmosphere where people feel supported toward personal growth. At Red Dun Ranch, our "inside" office is a comfortable 4-room farm house that is welcoming and cozy. Our "outside" office is a 7-acre horse property surrounded by beautiful trees, birds, dogs, cats, and horses. Together with each client, I work to develop strengths and achieve life goals.
"Imagine Your Life.. Then Live It!"
"All things change when we do" -
Sally Edwards
Click the following link to schedule an office or Equine-Assisted psychotherapy appointment online:
TherapyAppointment.com
---
Slideshow of Red Dun Ranch